Project. Jardins do Porto
Client. Jardins do Porto Boutique Guesthouse
A journey where the beauty of a 19th century townhouse meets the comfort of today.
Identity + Print + Digital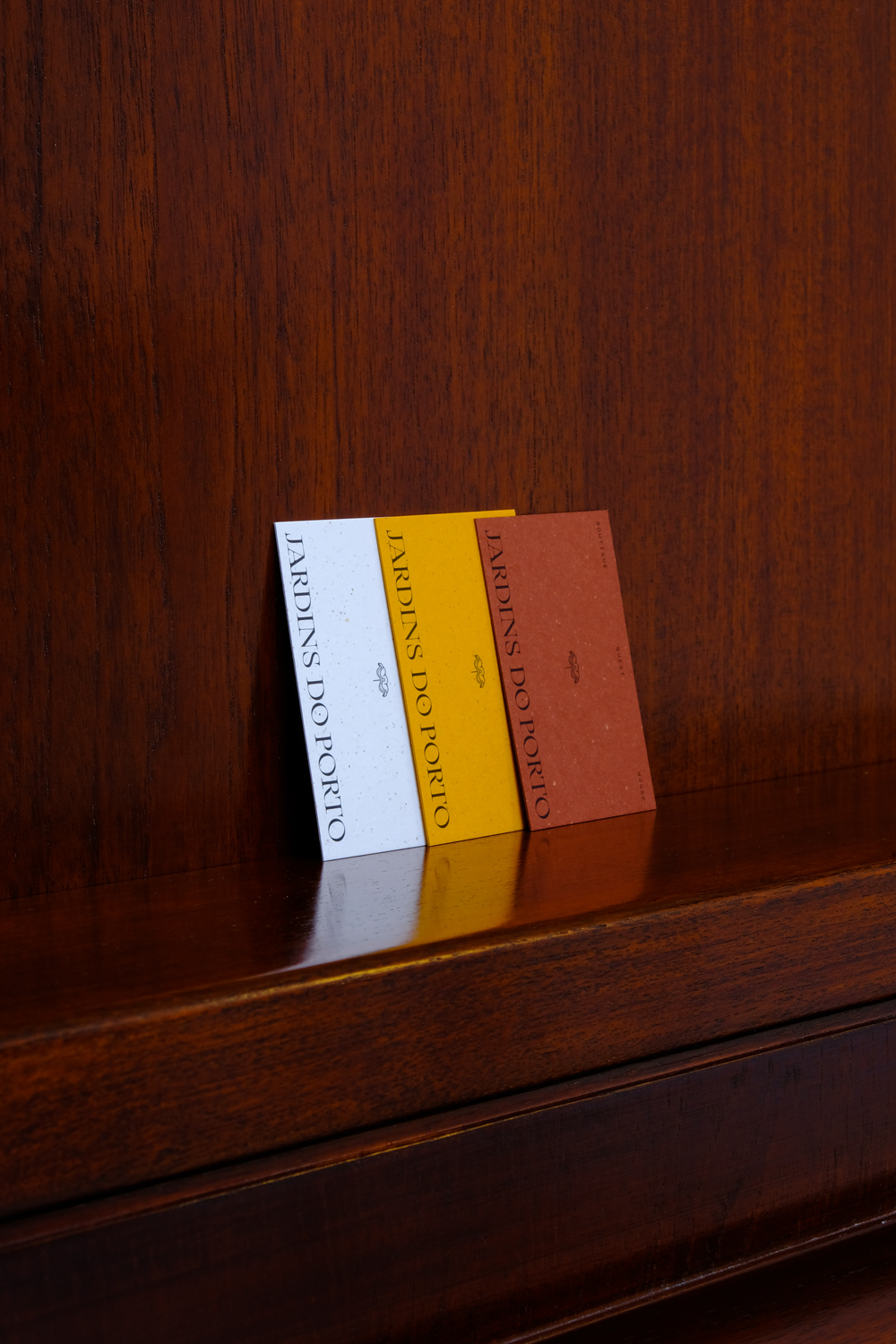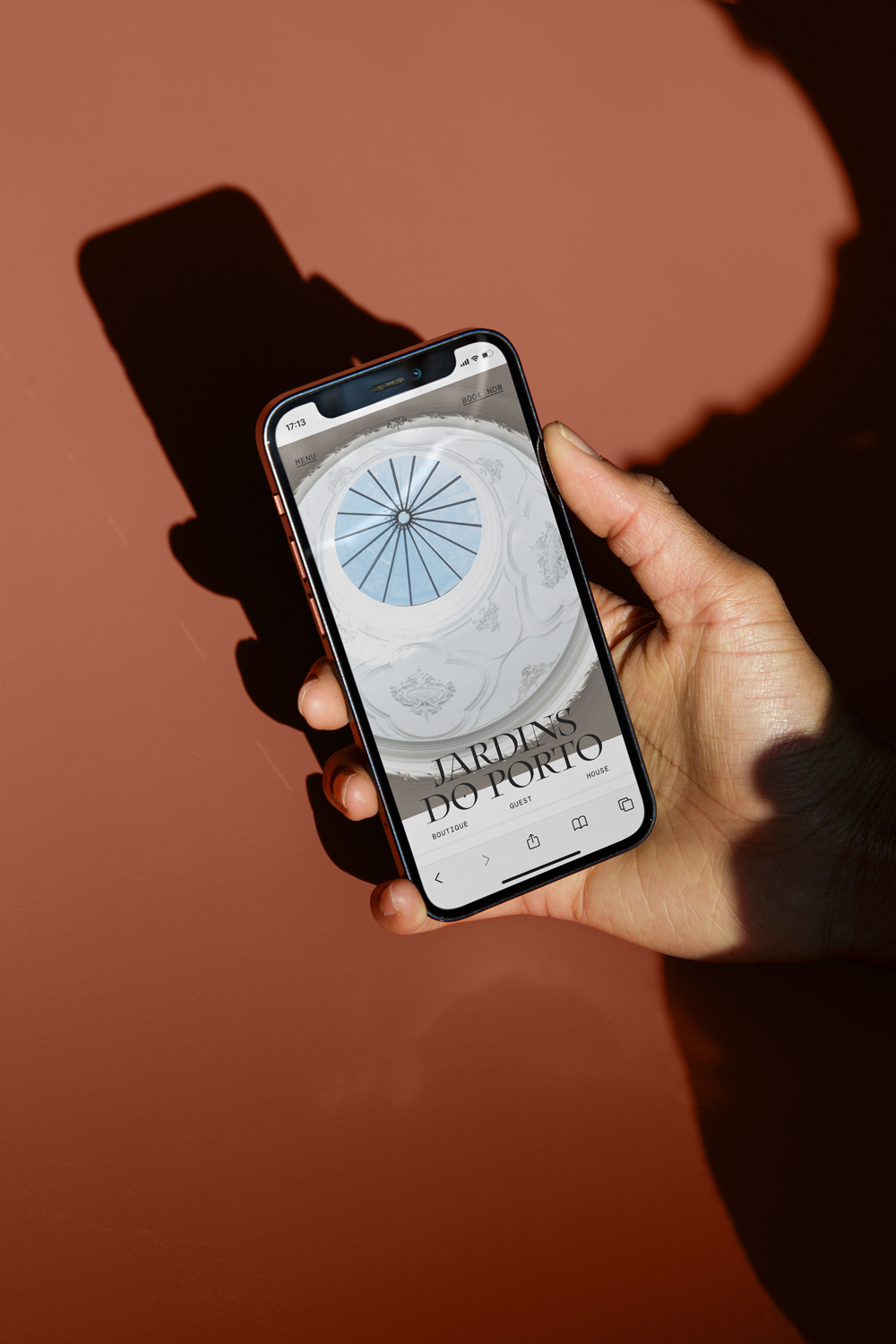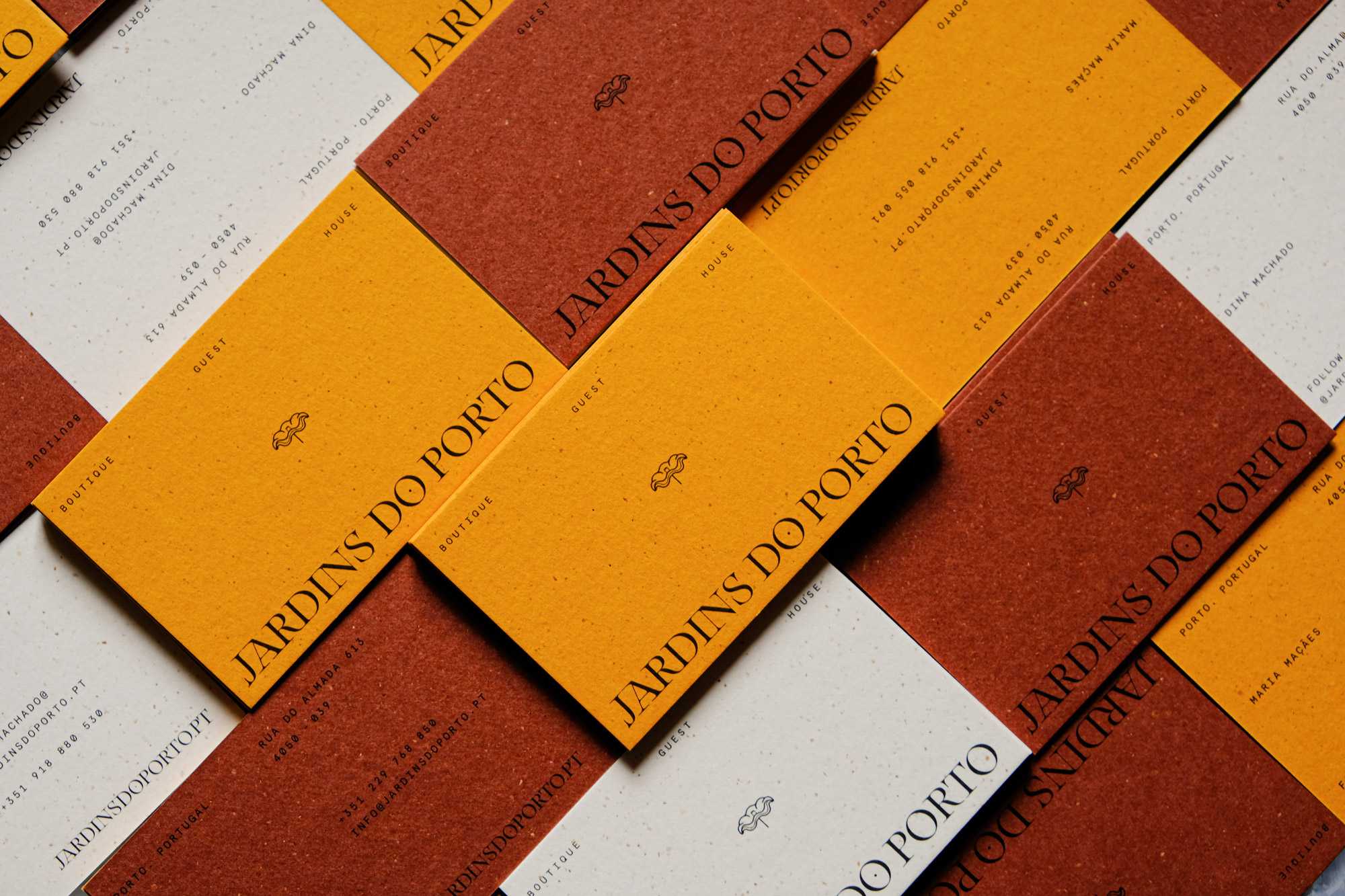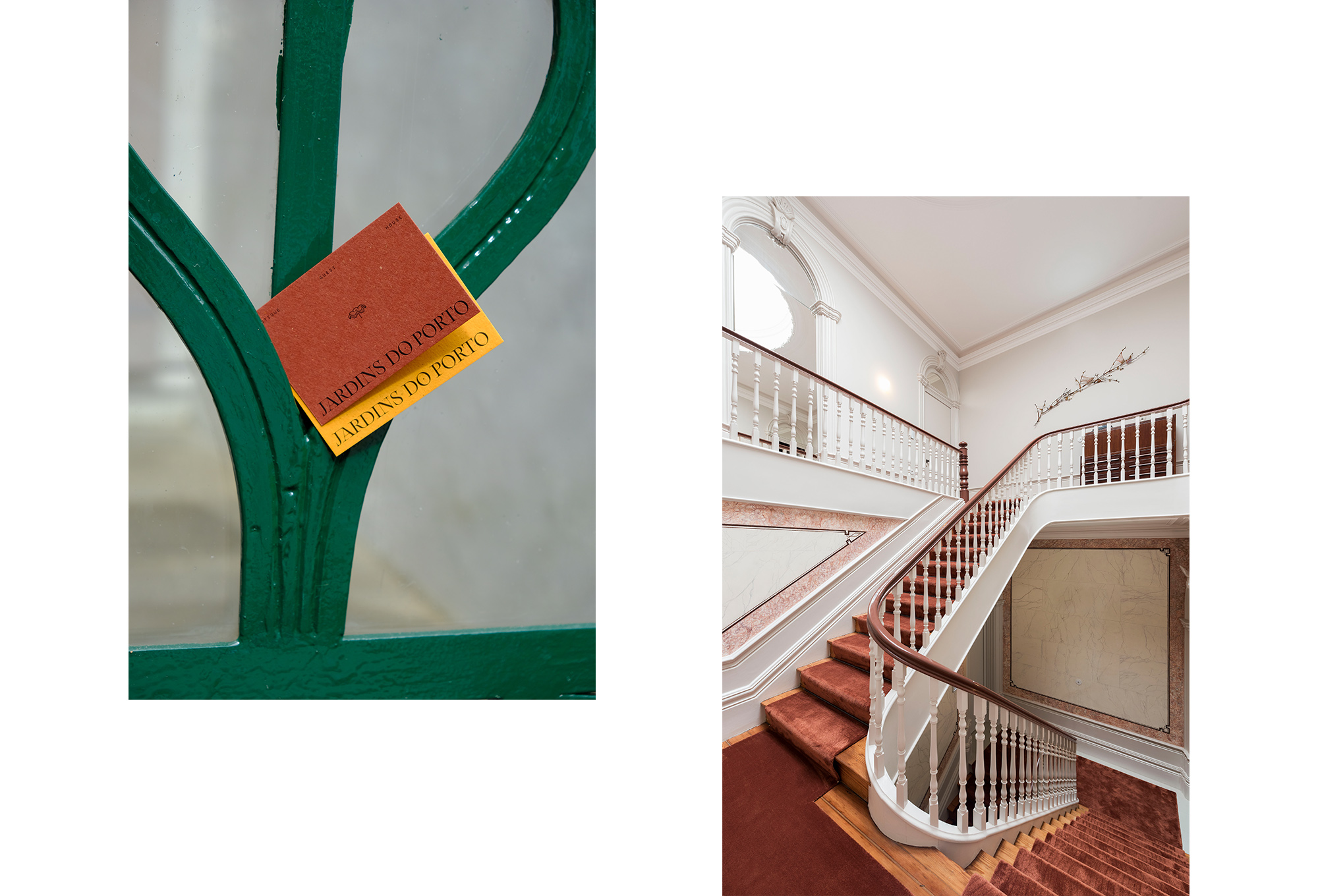 In perfect harmony with the original details of a bourgeois townhouse from the 19th century, Jardins do Porto is a boutique guesthouse located in the bustling heart of Porto, that provides a new era of unassuming luxury, with all the comfort of modern day living. In the true spirit of its name "Jardins do Porto", the place captures the feeling of bringing the outside in: with welcoming scattered plants, its large skylight, and its green house restaurant Jardineiro, allowing an abundance of natural light to flood in.
The design was inspired by the aesthetics, patterns and textures of this century-old building, reflected in our choice of G.F. Smith fine papers to match the tones of the space and our typographic selection, which combines a refined classic style with a modern flavour.The design inspired by the aesthetics, patterns and textures of the house, results on the combination between a refined classic type with a modern flavour, and the symbol that represents the ancient fountain found in the property's garden. To enrich the sensorial experience, we chose the Gmund range of paper by GF Smith - made using elemental chlorine-free pulp and spent brewer's grain, creating a unique surface with just a hint of texture.