Project. Combi Coffee Truck
Client. Combi Coffee Truck
A pure desire to serve special and quality coffee.
Identity + Packaging + Space Design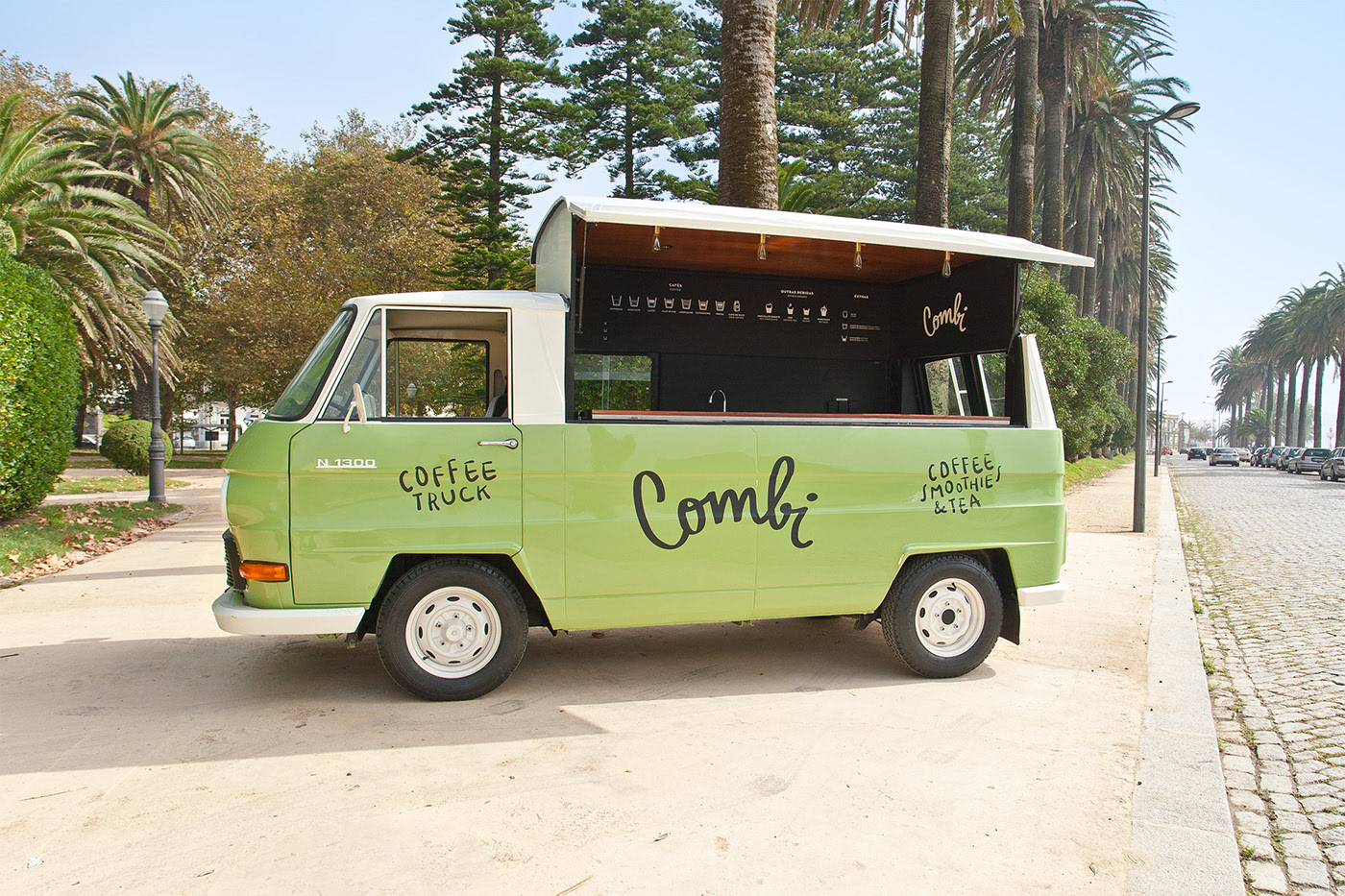 Combi Coffee reflects current trends on food/drinks mobile trucks in Porto. With a classic combi truck, our challenge was to turn it into a mobile coffee shop with a strong and efficient branding, bearing in mind the importance of keeping its tradicional look.
A short colour palette - black, white and olive green -, a manually constructed and embodied logo and a geometrically icon set were the communication basis for this project. The icons developed to present the ingredients used on Combi products were the basis to build the whole menu.