Project. Adufe
Client. Viniparra
A vibrant and striking wine as the sound of Adufe should be.
Identity + Packaging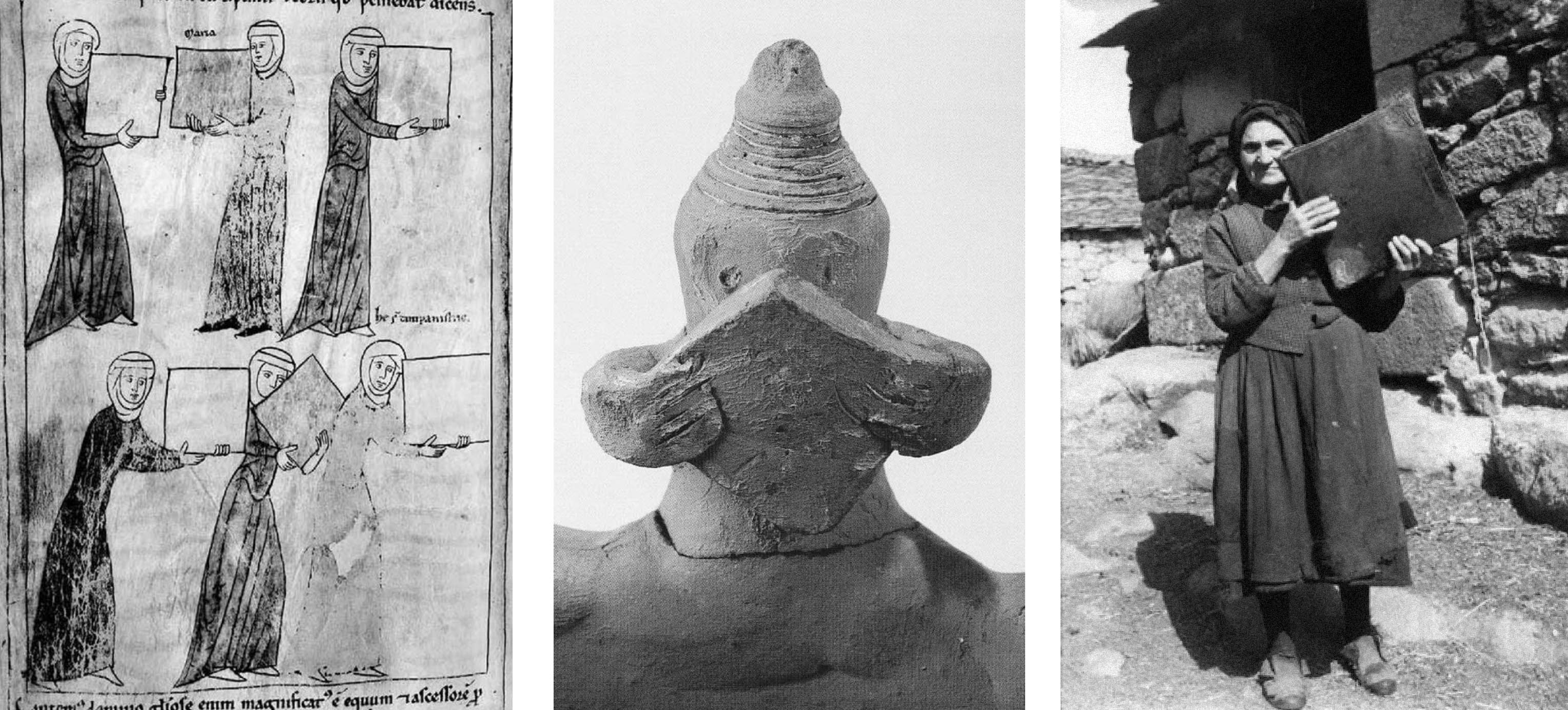 The Adufe is a Portuguese percussion instrument, traditionally used in the Beira regions. A square frame drum made of pine, pulled leather and ribbons along the sides, with rice in its interior, so that when shaken, sounds like a soft tambourine. Based on its background, we came up with an illustration that portrayed both the instrument itself and the delicacy of female hands, as only women were allowed to touch and play the Adufe.
We bet on a two-color pallet, which are intended to symbolize a particularity of the construction of the Adufe - the skin used on one side comes from a male and on the other side from a female animal. The combination of rough materials (gray textured card) and typographic highlights allowed us to achieve a perfect balance between the tradition of the Adufe and a contemporary aesthetic.