Project. Locale Collection
Client. Locale
A growing collection of boutique apartment-style accommodations — based in Austin, Texas — gathering the perks of a boutique hotel and the comforts of home.
Identity + Print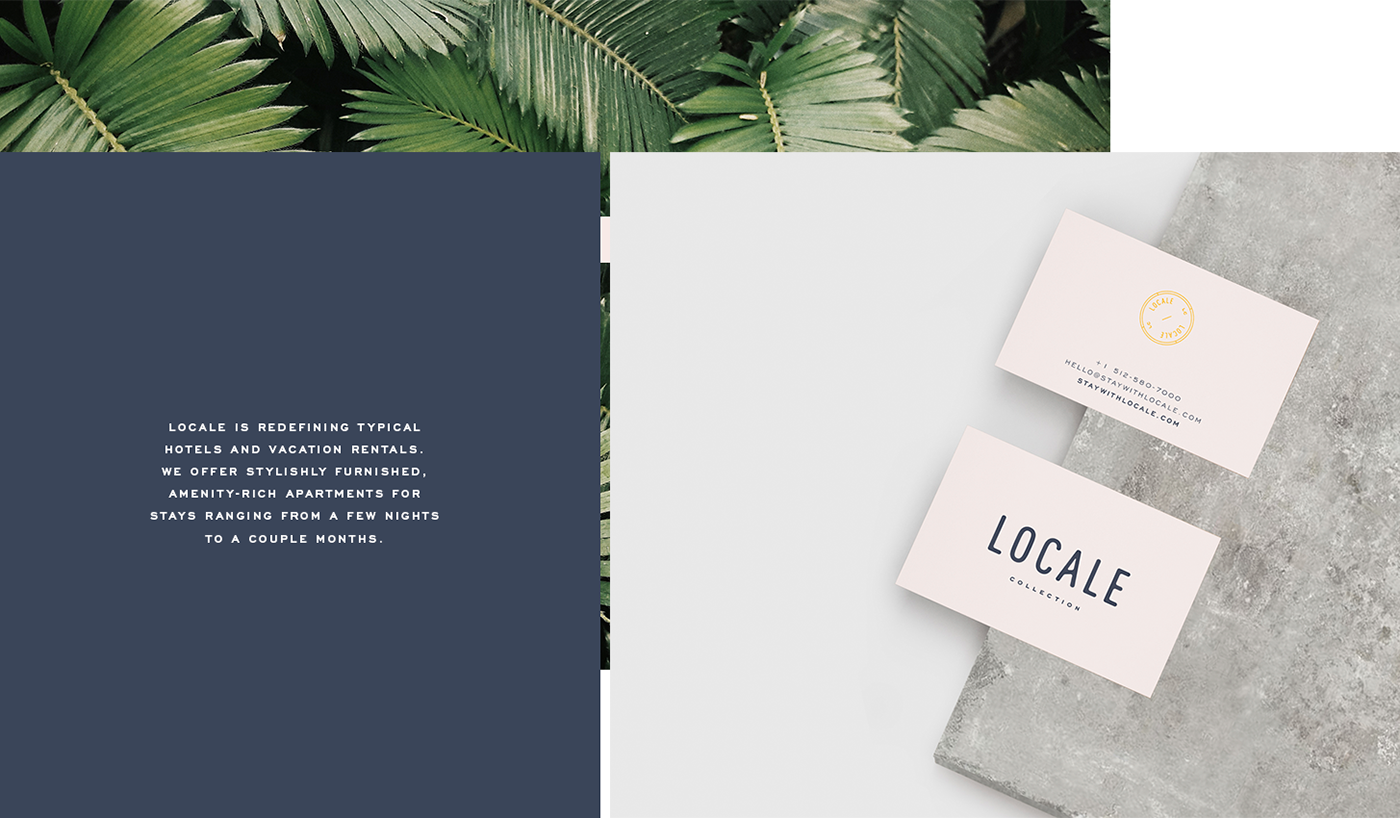 Locale Colletion is redefining typical hotels and vacation rentals, offering stylish furnished, amenity-rich apartments for stays ranging from a few nights to a couple of months, in different US states. We were charge for developing a graphic identity capable to express the concept of the brand. The typography that makes up the core logo is bold and confident with subtle details and imperfections.
Working along with the stamp developed to represent each of the apartment locations, and color palette with a charcoal as a primary color, complemented with peach and mustard tones, the result is a trendy, bold identity with an industrial look. The stationery with simple but high-quality print finishes applied to create a sophisticated yet understated aesthetic.