Project. Matriz Lofts
Client. Matriz Lofts
Freedom is more than a state of mind, is a way of living.
Identity + Print + Digital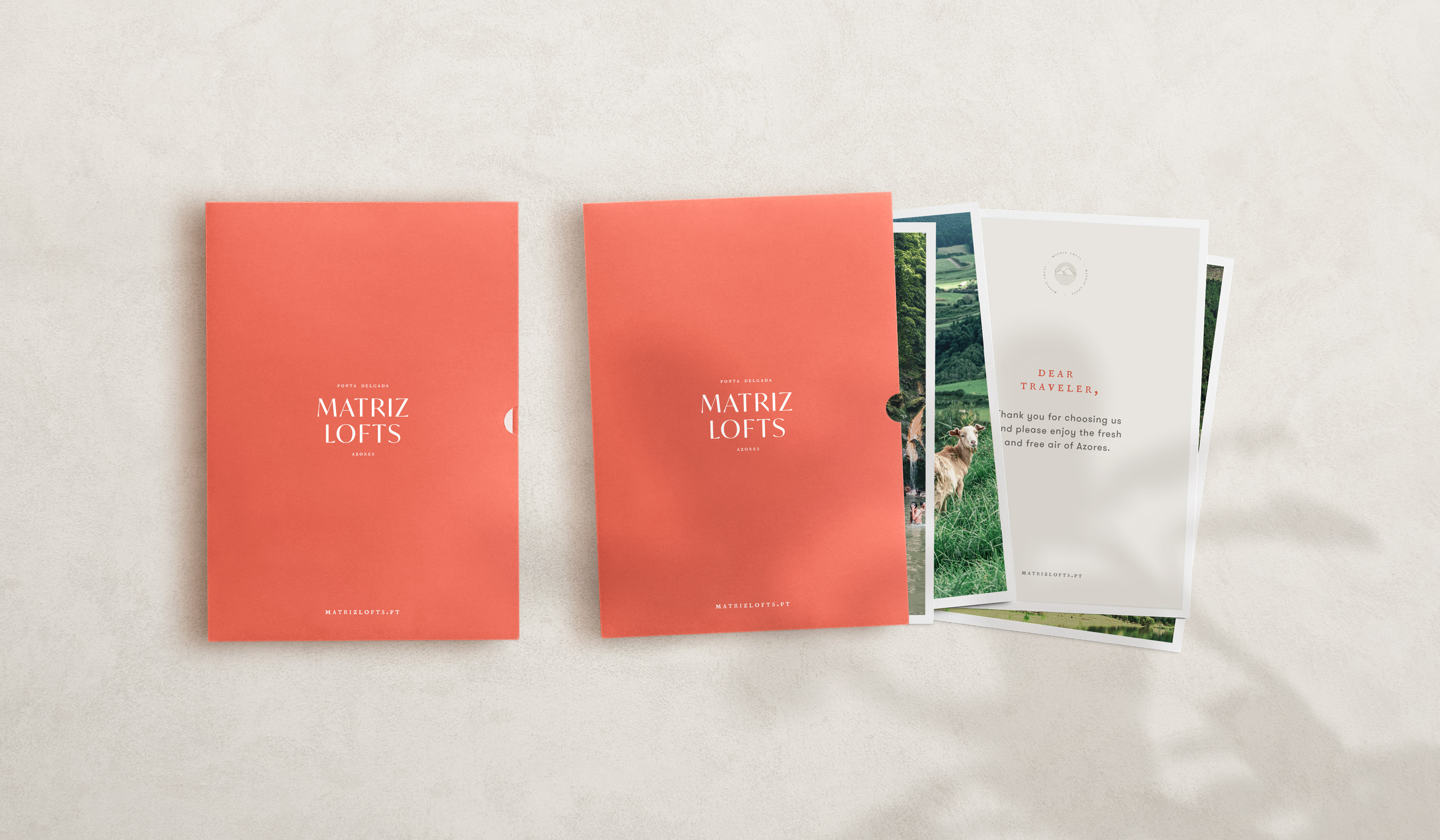 Right in the heart of Ponta Delgada, Matriz Lofts is born in a centenary building, offering 3 open space apartments. Revived and refurbished, they provide the best for the most confortable and pleasant stay, where hosts should be able to understand, live and enjoy the island in a very special way. A building that celebrates the neighbourhood values and it's legacy through a bold and modern approach.
Plunged into the major beauty of this island - landscapes, tones, traditions - we have created an identity that conveys the immensity of sensations that we are able to absorb in São Miguel. We aimed to create a balance between the modern and the traditional - in the typography and colours definition - and with the development of a symbol that was capable of portraying the region, a place where the four seasons of the year can be lived in just one day. From print to digital, it seeks to set the stage for discovery, where mindful details and a carefully considered simplicity allow a perfect balance on the visuals.